General Medical Services
24/7 Care, No Waiting
Around-the-Clock Medical Care from Emergency Physicians
Emergencies often happen without warning. When you're sick or in severe pain, the last thing you need to worry about is being seen, diagnosed, and treated. Whatever the symptoms, Surepoint Emergency Centers offer around-the-clock medical care from emergency trained physicians in our l centers in North and South Texas. We have several healthcare experts staffed 24/7 to diagnose and treat whatever ails you. Should an extended hospital stay or surgery be required for your treatment, we also work with many local hospitals to transport and get you admitted without a wait time.
We Handle It All
Dedicated to providing extraordinary care for our patients, we offer one-on-one attention, specialized care suitable, and diagnosis/treatment. Whether you're younger or older, you can feel confident in the superior level of patient care offered here.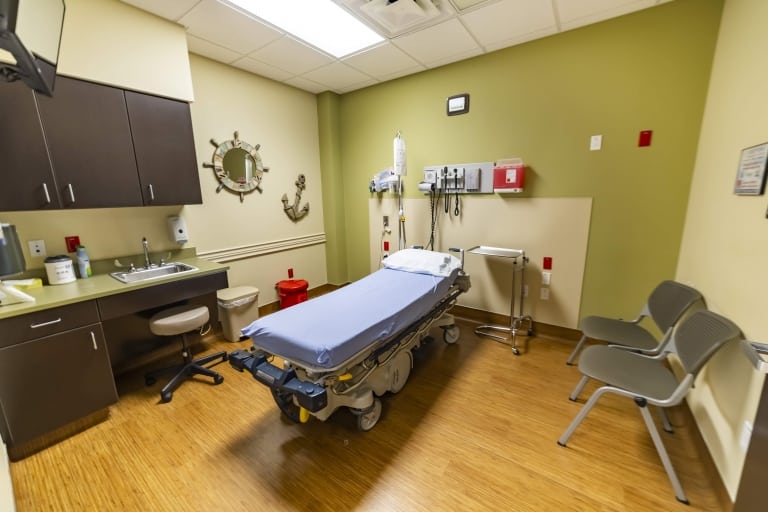 How We Can Help
Many people who are sick spend time debating whether they should visit an ER. Often, the type of illness or injury you have, and the severity of its symptoms dictate whether or not you can afford to wait. Although not all issues warrant a visit to an emergency room, here are some reasons to consider one of our emergency centers:
Around-the-Clock ER Staff
In-House Lab Testing
Urgent Trauma Care
One-on-One Attention
Minimal Wait Times

When to Visit an ER for Fever/Flu or Dehydration
One of the questions we're frequently asked is when to visit one of our Dallas-Fort Worth area ERs for the treatment of fever/flu or dehydration. We also recommend visiting our emergency center if you're pregnant, over the age of 65, or suffer from a chronic illness, such as congestive heart failure, asthma, or diabetes. You may be dehydrated if you have difficulty keeping fluids down or you're urinating less frequently than normal. If left untreated, this can present a risk for other health complications, including pneumonia, bronchitis, and sinus infection.
We're Here For When You Need Us
When you're searching for the nearest emergency center. You can't go wrong with Surepoint Emergency Center. From our friendly receptionist to our caring ER doctors and nurses, we'll put you at ease no matter what your emergency requires. Please reach out to us should you ever have any questions or concerns.