Cardiac Services
Emergency Cardiac Services without the wait
Experiencing Chest Pain? We Are Trained to Handle Heart Attacks & More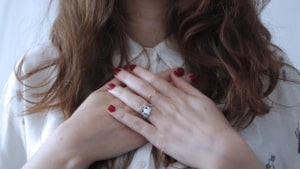 Fewer things in life are scarier than a heart attack. It may happen to anyone at any age at any time. If you have a family history, high cholesterol, or blood pressure, you're a chronic smoker, or you're obese, you may be at a higher risk for a heart attack.
The doctors and nurses at Surepoint Emergency Center are equipped to handle heart attacks of any magnitude. If further treatment is needed, we can transport you to a local hospital or specialty heart care center once we stabilize and diagnose you.
From Hypertension to Heart Disease, We Provide Immediate Care
If you suspect that you've suffered from a heart attack, lab testing may be required. Whatever immediate cardiac services you need in the Dallas-Fort Worth area, you've come to the right place at Surepoint Emergency Centers. We have emergency trained physicians and ER staff available for rapid diagnosis and treatment, as well as access to in-house lab testing for blood draws, cardiac enzyme counts, and more. When it comes to cardiac care, your chances for survival increase the sooner you seek treatment. Our cardiac services include the following:
Chest pain/cardiac discomfort
Heart attacks
Congestive heart failure
High blood pressure
Hypertension
Strokes
Warning Signs You May Be Having a Heart Attack
Blood flow to your heart that is restricted because of a blockage of fat, cholesterol, or plaque buildup in your arteries can lead to a heart attack. Because heart attacks can be debilitating or even fatal, here are some warning signs that you may be having a heart attack and should seek immediate treatment:
A pressure or tightness in your chest or arms that spreads to your neck, jaw, or back (angina)
Shortness of breath
Abdominal pain
Heartburn/indigestion and nausea
Cold sweats
Lightheaded/dizziness
Fatigue
Not all patients who have a heart attack will experience all of these symptoms, and they can vary greatly in their severity. Some may not experience any warning symptoms at all, while others may experience only minor symptoms that they may dismiss. A heart attack can strike without any warning at all, or you may experience recurrent symptoms for hours, days, or even weeks in advance. Generally speaking, the more warning symptoms you experience, the higher the risk you may be at for having a heart attack. If you suspect you may be suffering from a heart attack, you should act immediately. It's always better to err on the side of caution when it comes to your heart.
Don't Ignore the Warning Signs, Come See Us Today!
Whether you're experiencing chest pain or shortness of breath, don't gamble with your life. Surepoint Emergency Centers have several 24-hour emergency medical care centers located throughout Texas. 14 convenient locations; Arlington, Azle, Denton, Corpus Christi, Padre Island, Grand Prairie, Mesquite, Pantego, Rowlett, Stephenville, and Weatherford. If you're unable to get here, we can also send an ambulance to you. Should you require hospitalization past 23 hours, surgery, or extended care, we coordinate with many local hospitals to admit our patients with no wait time. Come in or contact us today – your life or that of a loved one may depend upon it!
---
Here are some links to helpful articles on cardiac care