Surepoint Emergency Center Near Sanger
2426 Lillian Miller Parkway
Denton, TX 76205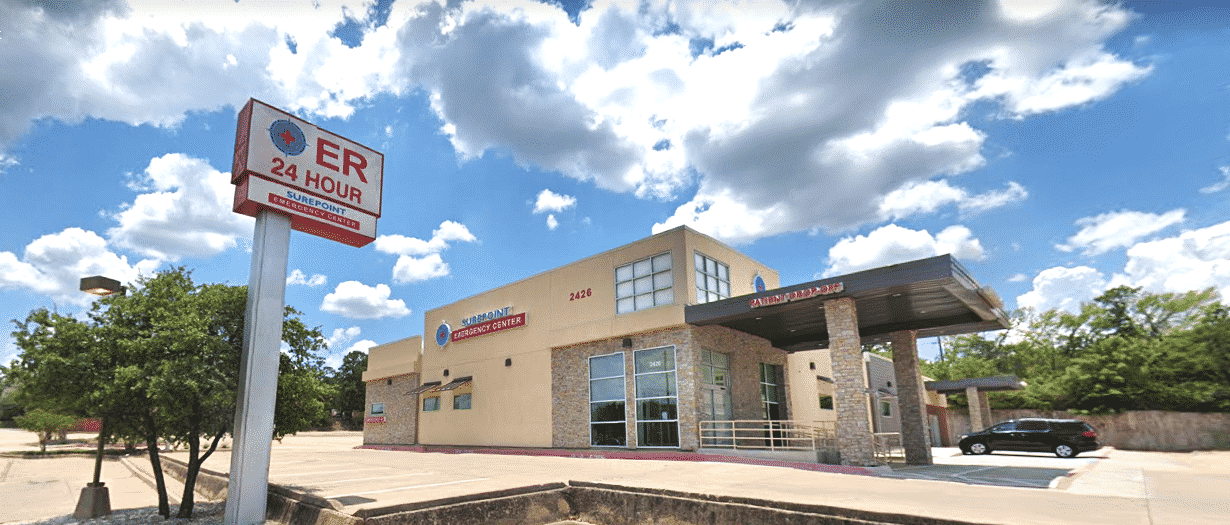 Find The Nearest Surepoint ER Location To You
Hours of operation: ER Open 24/7, Including Holidays
24/7 Emergency Medical Services Near Sanger, Texas
Located just 15 minutes from beautiful Sanger, TX, Surepoint Emergency Center in Denton provides life-saving medical treatment in a convenient little to no wait atmosphere that is clean, comfortable, and ready to go.
Let's face it, there's a time when every family needs emergency medical services. Fortunately, in Denton, there's Surepoint Emergency Center. We are changing what it means to be an ER center, with a team of expertly trained doctors, nurses, and support staff. From a suite of cardiac services, radiology, and our own lab. We are a trusted resource when you're looking for a medical service provider in Denton. Along with our ER services, we also provide a dedicated ambulance line for all of our patients. Since we utilize the best equipment in the business to ensure that we are a premier medical resource in the region, delivering top-grade medical results 24/7.
General medical services
Surepoint Emergency Center Denton has a suite of general medical services available for you. No matter the medical condition you're experiencing. We provide comprehensive and effective care and solutions.
Radiology and lab services
Denton also has a full radiology and laboratory suite available for blood testing of any kind.
Cardiac services
We offer our full scope of cardiac services at this location. When you are experiencing any kind of chest pain, stroke, or, heart attack. Getting to an ER should be your primary concern.
Trauma and neurological services
From bruises to concussions, our ER center in Denton has everything you need for trauma and neurology related injuries and medical conditions. Because our services are designed to provide you with the smoothest ER visit possible.
The most effective team
Denton ER easily provides medical service at affordable rates by using the right equipment and the best team for the job. Since our #1 priority is keeping you healthy. We also proudly provide our services to both adults and children.